Nordic Aviation Capital (NAC) could have delivered its strongest-ever results in fiscal year (FY) 2019/2020, based on first-half performance, had it not been for the Covid-19 pandemic.
"The company was on track to deliver its 24th consecutive year of increased profitability; however, as Covid-19 began to surface in early 2020, what unfolded was the gravest crisis the industry has ever known," says the lessor's chairman and founder Martin Møller in a 20 August statement.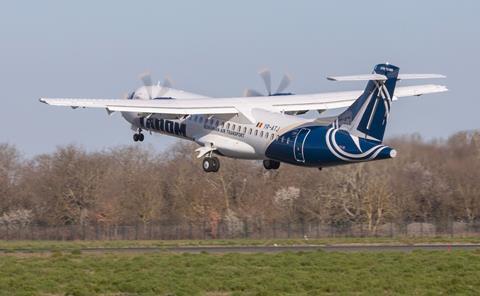 "The world entered a crisis of epic proportions, posing a threat to every human being and business. The results clearly reflect the significant impact of this unprecedented crisis."
The lessor reports a $639 million loss in the 12 months ended 30 June and $686 million in earnings before interest, taxes, depreciation and amortisation (EBITDA).
During the period, lease revenue increased by 2% to $760 million. At period end, it had $8.1 billion in total assets and total debt was $5.7 billion.
As at 30 June, many of NAC's customers had entered into short-term rental deferral agreements and/or were in arrears on payment obligations, it says. As a result, trade receivables and, consequently, expected credit losses have increased.
"Despite this, the cash collection rate on revenue during the financial year was 77%," it adds.
Although it experienced Covid-19-related payment shortfalls from customers, the lessor recorded a 22% increase in aircraft placements and lease extensions compared with FY 2019. This included the execution of 65 lease extensions with existing customers. The lessor did not provide a breakdown of which extensions and placements happened before and after the global Covid-19 outbreak.
NAC says it took "several processes" to mitigate the negative effects of Covid-19 on its business.
These included its shareholders collectively injecting $60 million of new equity into the business.
In addition, through an approved scheme of arrangement, it reached an agreement with lenders to standstill on and defer debt obligations for a period of six to 12 months, to "ensure stability as the aviation market gradually recovers".
NAC ended FY 2019/2020 with an owned and managed fleet of 490 aircraft and has commitments for another 71 aircraft. The lessor says its fleet includes ATR 42, ATR 72, De Havilland Dash 8, CRJ900/1000, Airbus A220 and Embraer E-Jet family aircraft.