Irish-based lessor Genesis is supporting the establishment of a new Lithuanian charter and wet-lease carrier, Heston Airlines, in co-operation with consolidated aircraft trading and maintenance firm Heston Aviation.
Heston Airlines is applying for a European air operator's certificate and has obtained an initial Airbus A320, configured with 180 seats.
Chief executive Jonas Rinkauskas says the tie-up with Genesis, which is located in Dublin, will assist the new carrier with controlling costs.
"The possibility to leverage Genesis's global portfolio of aircraft and unparalleled expertise will contribute both to our growth as a company, and to our ability to offer significantly better, faster, more flexible and cost-efficient services," he adds.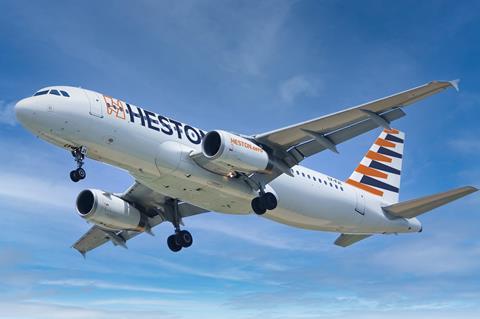 Genesis says it has been working with Heston Aviation for almost a year. It states that the operator intends to offer wet- and dry-lease services to carriers as the air transport crisis shifts towards a recovery phase in Europe.
The lessor says it intends to supply additional A320s to the new carrier for introduction to the fleet this year.
Heston Airlines, which aims to start services in April, lists an ex-Air New Zealand airframe (MSN2112) and a former EasyJet aircraft (MSN2157) as being among the A320s planned for its initial fleet.