Lufthansa Group appears to be nearing the formal launch of a new operation, branded City Airlines, out of its second hub at Munich.
The new carrier aims to expand the group's European network using a fleet of Airbus jets.
City Airlines will work in "close co-ordination" with other Lufthansa divisions, including regional operator CityLine, according to its website.
"We want to offer our guests on short- and medium-haul routes an exceptional flight experience in proven Lufthansa quality," it adds.
"Behind the company is a highly professional team in the cockpit and cabin, which is characterised as much by training in accordance with Lufthansa standards as by its great diversity."
The new airline states that it will fly daily from Munich to "major European cities" as well as "remote regions", while providing connections to the Lufthansa network from the German hub.
"We combine the quality of Lufthansa and the experience of Lufthansa CityLine with the dynamism of a new young company," it adds.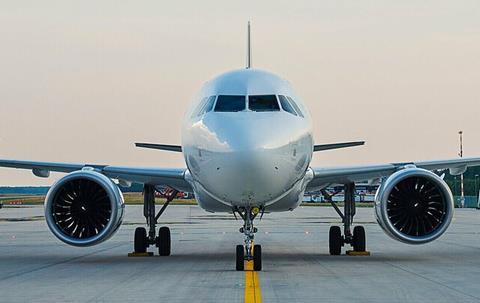 German corporate documentation indicates the new division was founded in May last year, and link CityLine managing director Jens Fehlinger and Lufthansa corporate strategy senior director Marco Zenger to the project.
Lufthansa Group chief Carsten Spohr had signalled, early last year, that the company was intending to obtain a new air operator's certificate for a "second CityLine", which would probably have a similar-sized fleet.
The company had planned the division to accommodate former Germanwings crews.
Spohr had also pointed out that CityLine will not be permitted, under a union agreement, to operate aircraft with more than 75 seats from 2026, and that the new operation will offer an alternative.