Lufthansa Group will not rush into a disposal of assets, but expects to focus more on its core operations as it progresses towards recovery from the air transport crisis.
It is already in the process of selling the European operation of its catering division LSG and group chief Carsten Spohr says that "eventually" the maintenance arm Lufthansa Technik could be subject to a "minority" public offering or strategic partnership.
But Spohr says the company would prefer "not to be forced into fire-sales". The disposal of any "edge of universe" assets, however, will be considered "if the price is there", he states.
Speaking at a half-year briefing on 6 August, Spohr said the Lufthansa Technik business had been hit by a "slump" in maintenance and the "financial challenges" of its customers.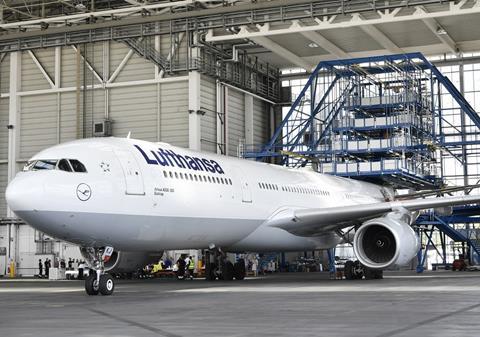 Its first-half sales were down by 30% to €2.28 billion, with a near-40% loss of business from Lufthansa Group airlines.
The division posted a €122 million loss at adjusted EBIT level, in contrast to last year's six-month profit of €235 million.
Lufthansa Technik has been performing conversion work to switch passenger aircraft temporarily to freighter operations.
Spohr says the group's priority is to refinance its debt.
While it had not included the federal stabilisation fund package of €9 billion in its liquidity as of 30 June, the company says that – with these funds – it will have €11.8 billion available.
Since the beginning of July the company has received €2.3 billion of this stabilisation package, through which the federal fund WSF has acquired a 20% share of the group.
Lufthansa Group says the measures it is taking to reduce costs across the company should enable it to refinance the funds of the package "as quickly as possible".