Lufthansa Group has secured approval from the federal German government's economic stabilisation fund, WSF, for a €9 billion financial package.
Under the agreement the WSF will contribute up to €5.7 billion to Lufthansa's assets including €4.7 billion in equity.
The measure will be supplemented by a syndicated three-year credit facility of up to €3 billion, provided by private banks and KfW – yet to be approved.
It says the "silent participation" is unlimited in time and can be terminated by the company – either in whole or in part – on a quarterly basis.
The remuneration will amount to 4% for 2020 and 2021, increasing gradually to 9.5% by 2027.
WSF will acquire shares to build up a 20% shareholding in Lufthansa Group at a price of €2.56 per share – equating to an overall cash investment of some €300 million.
It will be able to increase the shareholding further, to just over 25%, if there is a takeover of the company.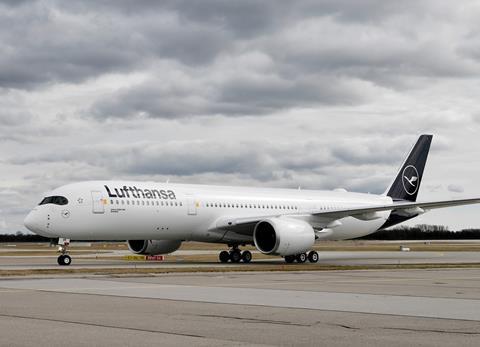 If Lufthansa Group fails to remunerate the fund then an additional portion of the WSF participation can be converted into another 5% shareholding from 2024 and 2026 – although the second conversion only becomes valid if the shareholding increase from a takeover has not been exercised.
Subject to Lufthansa's fully repaying the participations and a minimum sale price of €2.56 per share, plus annual interest of 12%, the WSF is undertaking to sell its entire shareholding at the market price by 31 December 2023.
Lufthansa Group says the stabilisation package still requires the final approval of its management board and supervisory board, while the measures are also subject to shareholders' and regulatory approval.