Lufthansa Group is warning of compulsory job losses affecting mainline and Eurowings pilots, adding that the situation with ground staff is also uncertain.
While there is a preliminary agreement with mainline cabin crew through the UFO union, over 60 days of negotiations with pilot union Vereinigung Cockpit have yet to produce a breakthrough.
"Unfortunately, we are nowhere," said Lufthansa Group chief executive Carsten Spohr during a half-year briefing on 6 August.
He warns that the company will probably have to impose involuntary layoffs at the mainline and Eurowings operations.
Spohr adds that there is "very slow progress" regarding discussions with ground personnel, represented by the Verdi union.
He says that the staff have been informed that the company does not believe avoiding compulsory layoffs in Germany is "realistic", given the course of negotiations.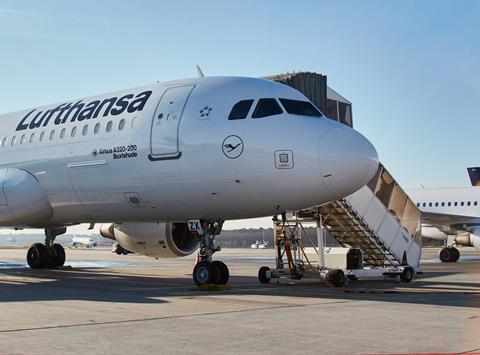 Lufthansa Group has laid out plans for a reduction of 22,000 full-time positions.
Executive and management boards for the group companies will be reduced and the number of executives will be cut by 20%. Some 1,000 administration positions will be cut within Lufthansa.
Lufthansa Group currently has 129,400 employees.