Lufthansa Group is to pay back early its loan from financial firm KfW following the German airline company's issuing of €1.6 billion in bonds.
The group says it has placed the bonds in two tranches, with terms of four and seven years.
Lufthansa's initial tranche of €750 million runs to February 2025. The second runs to February 2028 and amounts to €850 million.
It says a €1 billion loan from KfW will be repaid "ahead of schedule", and that this frees the aircraft classified as collateral for the loan.
Lufthansa Group says the bond issue, combined with €2.1 billion in borrowings during the second half of last year, means it has secured refinancing of all financial liabilities due in 2021 – totalling €2.6 billion.
"Successful bond placement allows us to repay the entire KfW loan," says chief financial officer Remco Steenbergen, adding that the restructuring lowers its financing costs.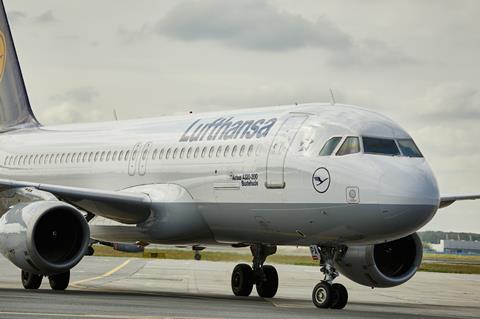 The loan had been part of a package of measures intended to support Lufthansa Group in the wake of the air transport crisis.
"It is likely that we will draw additional elements of the stabilisation package which are currently unused," says Steenbergen, although the degree to which these will be used will depend on the recovery.
Lufthansa Group had cash €10.1 billion – including unused funds from the stabilisation packages in Germany, Switzerland, Austria and Belgium – as of 30 September last year, by which point it had drawn just under €3 billion of the €9 billion in government measures.