New Delhi says its Udan Regional Connectivity Scheme (RCS) is succeeding in the integration of more communities through air services, and that the country's air cargo capacity has also been ramped up.
From the launch of RCS in October 2016 until early January, 8.6 million passengers have flown on flights implemented under the programme, says civil aviation minister VK Singh.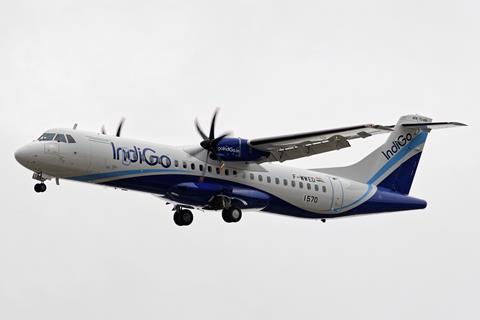 RCS has also seen the establishment of 403 air routes involving 65 airports, out of a potential total of 948 routes. The 65 airports involved include eight heliports and two "water aerodromes."
It notes that RCS has also boosted the level of helicopter services in India's mountainous regions.
Singh made the remarks in response to a parliamentary query.
RCS relies on the capping of air fares for seats to ensure accessibility. Airlines also receive certain subsidies for operating RCS routes.
Singh also notes progress with developing India's domestic air cargo capacity.
In 2014, the country had just 11 domestic air cargo terminals and 19 international air cargo terminals. Since then, the Airports Authority of India has added an additional 27 domestic air cargo terminals.
In addition, there are discussions between state governments and private parties for the development of more air cargo terminals in the country.