Uzbekistan's Silk Avia is to become the first carrier in the Central Asian state to introduce ATRs, following an agreement to acquire a fleet of turboprops.
It will take three ATR 72-600s directly from the airframer and another two from a leasing company. They will be fitted with Pratt & Whitney Canada PW127XT engines.
The airline is also planning to take three used aircraft, of the same type, with which to commence services.
Silk Avia is owned by Uzbekistan Airports and emerged during the Dubai air show last year.
"As a new low-cost airline, we undertook an extensive review of which aircraft would provide the best solution," says Uzbekistan Airports chair Rano Dzhuraeva.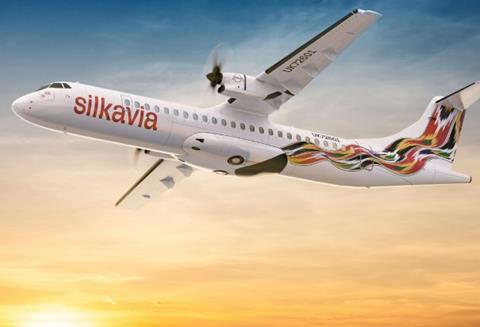 Dzhuraeva says the ATR 72-600 is the "perfect choice". The regional operator is aiming to offer air transport as an alternative to domestic rail.
"Silk Avia's aircraft will be the first new ATRs to operate in the whole Central Asia," according to ATR, which says the carrier is intending to "stimulate domestic tourism and business development".
"The airline will also increase regional connectivity to the capital of Tashkent and provide direct access between the Uzbek cities," it adds.
Silk Avia will link 11 Uzbek airports, and serve around 40 routes, expanding to cover another seven airports in the future.