Norse Atlantic Airways is trimming its capacity for the winter season, following its previous indication that it would exercise caution over the next few months and potentially reduce its flying programme.
The airline started operating in mid-June and has built a network connecting three European cities – Oslo, Berlin and London – with four US destinations: New York, Fort Lauderdale, Orlando and Los Angeles.
But it has been concerned over the effect on demand from high inflation and fuel prices, and a slowing of the post-pandemic travel surge. Its load factor in September was 56%.
Norse Atlantic believes the winter will be "challenging" for the air transport industry, and it has opted to "remove excess capacity" from certain US routes.
It will also operate its Los Angeles services on a seasonal basis.
Norse Atlantic says that, as a result of the changes, it expects an increase in load factor and an "uplift" in yield across its network for the winter.
It also stresses that it will not be shedding personnel, and is aiming to increase crew recruitment next year as it ramps up for the summer schedule.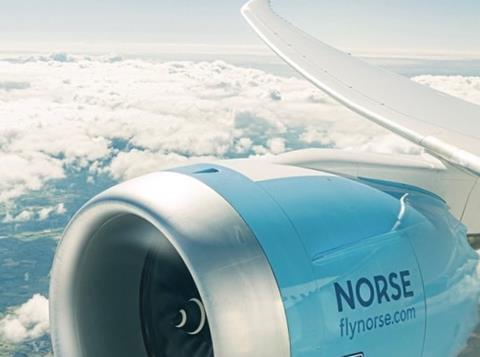 Norse has taken delivery of 13 out of the 15 Boeing 787s it had previously secured, four of which are being sub-leased to other operators. The carrier is also looking to sub-lease a fifth.
"The flexibility provided by our power-by-the-hour aircraft lease agreements has allowed Norse Atlantic to lower cash burn over the winter period," says chief executive Bjorn Tore Larsen.
It expects to have 10 aircraft in service for the summer 2023 season.
Bookings for the airline's remaining core winter routes "remain strong", says Larsen, and ticket sales have increased through broader distribution.
Norse Atlantic's capacity cuts follow winter reductions from another new Norwegian airline, Flyr, which is halving the number of aircraft it will operate over the season.