Scandinavian budget carrier Norwegian has named Geir Karlsen, the airline's chief financial officer, as its new chief executive with immediate effect.
The airline's board voted on 20 June to end the tenure of previous chief Jacob Schram, who was appointed little more than 18 months ago as the beleaguered carrier sought to emerge from a financial crisis.
Norwegian has undergone an extensive restructuring, slashing its fleet and ditching its long-haul operation.
Prior to Schram's appointment Karlsen had overseen the carrier as acting chief after long-term head Bjorn Kjos stepped down.
Norwegian chair Svein Harald Oygard credits Karlsen with having "successfully led the financial reconstruction" of the airline.
"[He] has the competencies, focus, trust and dedication that makes him the best choice as chief executive of Norwegian," he says.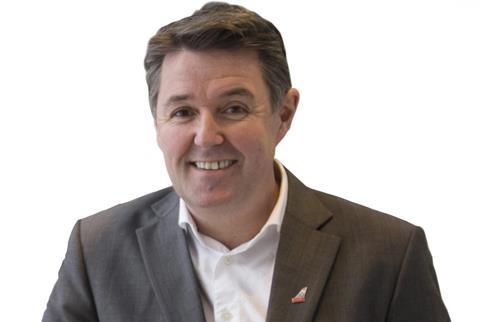 Norwegian has not identified the specific reasons behind the change.
It says Schram is entitled to nine months' notice and will support the board full-time until 31 March 2022, and receive a 15-month severance payment afterwards – a payment which was part of his November 2019 employment contract.
"An effort has been made by the board to bring the severance payments to a level reflecting the challenges of the industry, but no agreement could be reached," says the carrier.
Karlsen's salary will be NKr4.5 million ($520,000) with a bonus conditioned on his delivering the airline's 2021-22 business plan.
Norwegian is to start the recruitment process for a new chief financial officer.
"Further efforts will be made to strengthen Norwegian´s position as a low-cost airline and to return the company to sustainable profitability," says Oygard. "[Karlsen] is the ideal [chief] to lead these efforts."