Oneworld alliance carriers serving San Francisco have provisionally agreed to purchase blended sustainable aviation fuel from specialist Aemetis, which is developing a facility in California.
Under the deal, which has yet to be finalised, the airlines will collectively take 350 million gallons of the fuel from the company from 2024.
The blend comprises 40% sustainable fuel and 60% petroleum-based jet fuel. Delivery will continue for an initial seven-year term.
Oneworld is aiming for 10% sustainable fuel use across its member carriers by 2030. It says member airlines put forward a joint request for proposals from fuel suppliers, and claims this amounts to the "first such effort" by a global alliance to purchase sustainable fuel.
Chief executive Rob Gurney says the tentative agreement "underlines the importance of collaboration" to advance environmental sustainability.
Several Oneworld carriers – among them American Airlines, Japan Airlines, British Airways and Qatar Airways – serve San Francisco, and the alliance says other member airlines could join the initiative.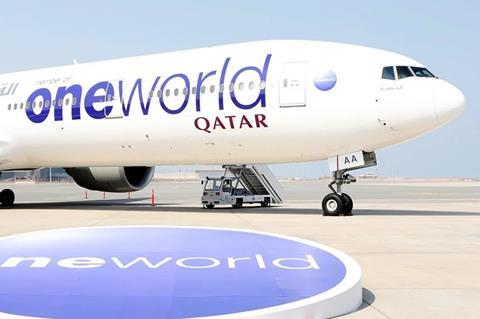 Aemetis's facility, located at Riverbank, will source waste wood to generate cellulosic hydrogen. It will then combine this with waste and sustainable, non-edible oils and – using hydro-electric power – produce the sustainable fuel.
"While the technology exists today, sustainable aviation fuel is not yet available at scale," says the alliance.
"Offtake agreements like [this] commitment – as well as targeted investments, regulations and government support mechanisms – will help enable the industry's transition towards sustainable aviation fuel."
Aemetis says its carbon-zero plant is intended to reduce air pollution by reducing wood-burning in fields while creating jobs in a lower-income agricultural region.