Fresh waves of coronavirus infections in most of AirAsia Group's key operating markets dampened any prospect of strong recoveries.
Among the group's four carriers, only its Philippines unit reported a quarter-on-quarter increase in passenger numbers in the three months to 30 June. AirAsia's Thailand, Indonesia and Malaysia carriers saw passenger numbers drop, following a resurgence of infections.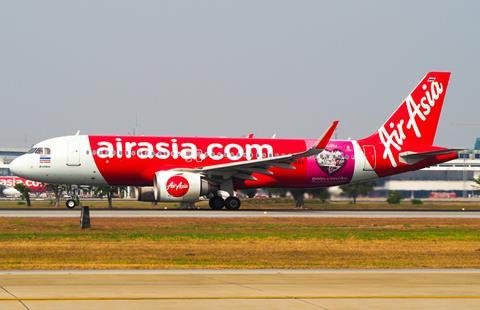 AirAsia Philippines carried around 172,000 passengers for the quarter, a 2% increase quarter on quarter. Load factor for the quarter also rose four percentage points compared to the previous quarter, to 78%, hitting a high of 83% in June.
AirAsia's Indonesia unit saw a 1% decline quarter on quarter in passengers carried, at around 308,000.
Thai AirAsia carried 722,000 passengers during the period, a 26% decline quarter on quarter. While it began the quarter on a strong note, having resumed all domestic flights, a subsequent rise in infections in the country torpedoed its traffic for the rest of the period.
AirAsia Malaysia flew nearly 280,000 passengers during the quarter, a 44% decline compared to the previous period, and the worst decline among the group's carriers. Malaysia entered into its strictest lockdown during the period — with interstate travel banned — amid a record increase in coronavirus infections.
On a year-on-year basis, the group's carriers all reported healthy increases in traffic, due to the low base in the same period last year, when most flying activity was halted.
The latest infection wave have also already led two AirAsia units, in Thailand and Indonesia, to temporarily suspend all flights.
Despite the sobering traffic results, AirAsia Group says it "remains committed to strengthening its domestic foothold".
"Expectation of high vaccination rates in [Southeast Asian] countries by the end of this year is lending confidence on upcoming recovery, enhanced by the group's robust short-haul model in addition to leaner and more stabilised operations," it adds.