Philippine Airlines has dismissed claims that it is seeking court protection from creditors and looking to raise funds.
Parent company PAL Holdings refers to a Nikkei Asia report dated 25 November, which cites contents of a PAL townhall meeting and a meeting between the airline and the Philippine government's Department of Finance held last week.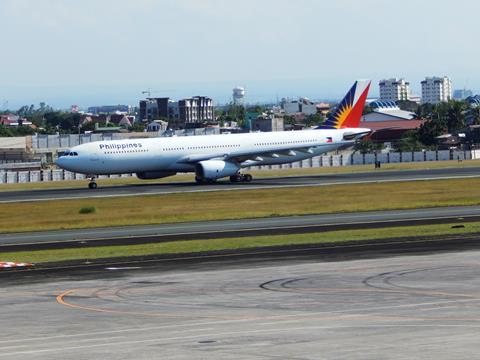 "Please be informed that we sought clarification from Philippine Airlines on the [article quoted] and was informed that there have been no definite decision on the matter," PAL Holdings states today in a disclosure to the Philippine Stock Exchange. "The instruction from the board is to continue to study the best options for the airline as of this time."
The article claims that PAL is seeking court protection for its debt restructuring and is looking to return 20 of its leased aircraft to relieve a financial burden amounting to at least $1 billion.
Furthermore, it plans to raise $505 million through debtor-in-possession financing, for its liquidity needs post-restructuring. $255 million will come from PAL's controlling shareholder Lucio Tan, and $250 million from private and government banks.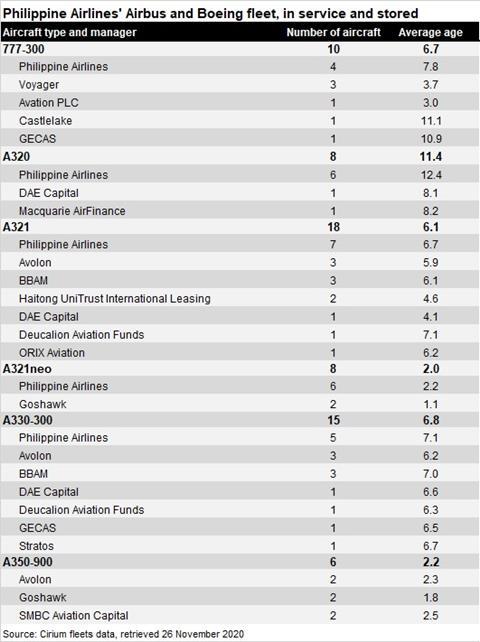 The Lucio Tan group has reportedly made a series of capital infusions, including $225 million in deposits for future stock subscription, $122 million in advances in March, and $272 million in non-aviation asset sales, according to the same article.
Cirium fleets data shows that the airline has 66 in-service and stored aircraft in its fleet, comprising 55 Airbus narrowbodies and widebodies, 10 Boeing 777-300ERs, as well as one Gulfstream G150. Of these, 37 are managed by lessors.