Pakistan International Airlines has turned in a full-year pre-tax loss of Rs35.5 billion ($224.6 million), the airline's latest financial statement reveals.
The flag-carrier's loss to 31 December 2020 was lower than the previous Rs53.3 billion despite the effects of the air transport crisis.
PIA's revenues for the year nevertheless were down by 35% at just under Rs95 billion.
Fuel costs were down by 58% and while the airline's gross profit was heavily reduced, its operating loss, at Rs680 million, was substantially lower than that of 2019.
PIA's net loss for the year reached Rs34.6 billion.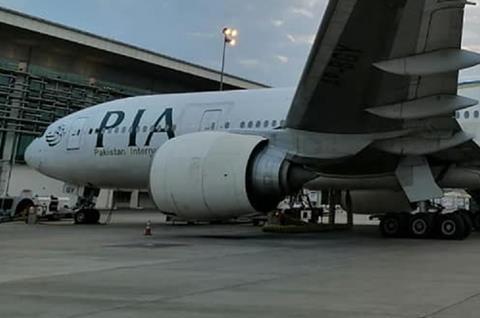 The company stated at the end of December 2020 that the operating environment remained "very challenging" for "multiple reasons", including the onset of the pandemic.
It was banned from operating to Europe in mid-2020 and, according to the European Union Aviation Safety Agency, has not had its third-country authorisation restored.
"We are hopeful that with the support of our customers, dedication of our employees, and continued support of the government of Pakistan, we will emerge stronger for the better times ahead," it added.