South African carrier Comair's business rescue practitioners believe there is a reasonable chance of the Johannesburg-based airline's being saved.
The airline's board opted to enter business rescue on 4 May.
Practitioners Shaun Collyer and Richard Ferguson met with creditors and employees on 19 May to outline the carrier's position.
They state that there are "reasonable prospects" for Comair to be rescued, pointing out that the airline is a "critical infrastructure asset" for the country, holding a 39% market share of domestic travel before the coronavirus crisis.
Its assets exceed its liabilities but the grounding of the airline, as a result of the South African lockdown on 26 March, means it is unable to generate revenues and has insufficient cash to meet obligations.
South Africa's government is to lift the lockdown in phases but Comair will not be able to restore domestic flights until several of these phases have been implemented.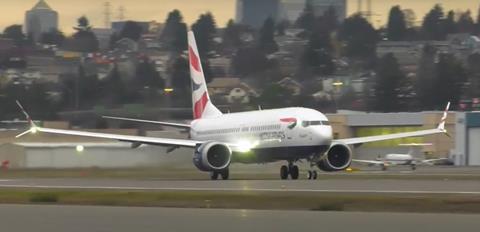 The rescue will involve restructuring the airline's business, debts and equity to maximise its chances of remaining solvent and continuing operations.
Comair will depend on post-commencement finance in order to continue with the business rescue plan which is due to be published on 9 June, with a vote on 24 June.
"Support of key stakeholders – namely the banks and lessors – for the business rescue process is therefore required," the practitioners state. "Without it, we will have no choice but to place the company in liquidation."
Comair has suffered financially from the predicament of flag-carrier South African Airways, against which it had been awarded a R1.1 billion ($60 million) settlement in a competition case.
The practitioners state that R790 million of this sum will be "unrecoverable" as a result of SAA's own filing for business rescue last December.
Comair operates as a franchise partner for British Airways and also serves routes with the budget airline brand Kulula.
South African air transport is experiencing a critical period as a result of SAA's and Comair's rescue, as well as the liquidation proceedings against regional operator SA Express.