In the latest in a series, Senior First Officer Ashwin Ram, who operates the Airbus A330 and A350 and is also a ground training instructor for a large Asian carrier, outlines how he is preparing to re-enter the flightdeck.
By now, we are all aware of the impact of the coronavirus pandemic on our industry: airlines are reeling, their profitability shredded; demand for air travel remains depressed; and aircraft are parked at airports like so many museum exhibits.
But assuming that a recovery eventually coalesces, the resumption of flight operations comes with its own set of risks.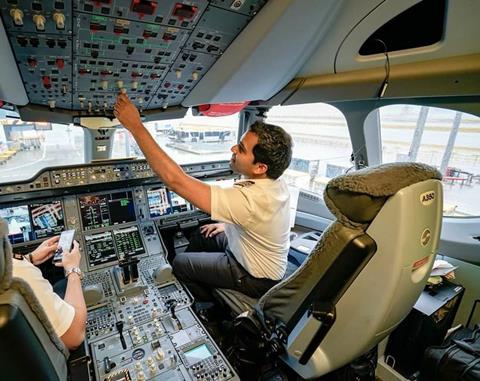 While all pilots like to think they are natural-born aviators, the fact remains that after an extended break, the skills of even the most talented and experienced flightcrew can deteriorate; situational awareness, problem solving and decision making may not be as sharp as before.
And although you have learned the cross-check process so you can do it in your sleep, even this fades through lack of repetition.
This is probably the longest period that any pilot in full-time employment has had away from the cockpit, certainly I've not even managed to scrape past 100h so far this year, against a typical total of 500-600h by August.
To address any pilot proficiency problems, I'm off to the simulator. Due to the lack of regular flying activity, all crews at my employer are facing issues of limited recency and a lack of handling experience. With that in mind, our training department has created a specific simulator-based training programme designed to get us all back up to speed. This comprises basic standard operating procedures and preparation for the flight, visual circuit patterns, engine failure, high- and low-energy go-arounds, system failures (like hydraulics) requiring ECAM management, and some instrument approaches. The focus is purely on training and is classed as a refresher course, rather than any form of check.
I am grateful that my employer has been able to put this together - you can never over-train when it comes to safety, especially during the current situation.
Getting back into it, what I find odd is that I am slowing down a lot more than usual to think about the procedures and flows before pushing any buttons in the cockpit, just to make sure it really is the correct one. I suppose this is what lack of recency does to you; the last time I remember this happening was when I was brand new, undertaking training in a new aircraft type.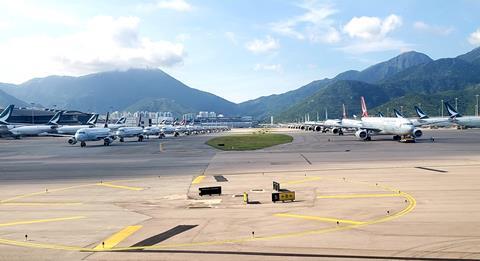 But for those without easy access to a simulator, there are ways you can better prepare yourself for a return to flight: think ahead, visualize the cockpit layout, the procedural flows, do some chair-flying like we did back in flight school, read the flight crew operating manual and the company manual. Take the training scenarios outlined above: all can be visualized and the processes thought through. You will be surprised how effective this simple technique can be.
Remember too that your fellow pilots will likely be in the same position; to avoid the holes in the Swiss cheese beginning to line up, it is up to you to be the final line of defence in safety terms.
Equally, some consideration should be given to everyone's mental state. Airlines everywhere seem perched on the precipice – either facing insolvency or planning to downsize drastically – creating widespread fears over job security. My employer has requested that all its pilots take unpaid leave in an effort to help with the financial situation, which is unsettling too.
It affects everyone to a certain extent, myself included. I try to shut off thinking about these things when I leave home, but unlike some personal issues, it is inevitable that it will be on your mind when you go to work. Having said that, it is also equally paramount that you find a way to get rid of these anxious thoughts while operating your flight to ensure safety is not compromised.
While an airline may not be the direct cause of stress – in many cases they are passengers in this like the rest of us – they should still make the appropriate support available to their pilots.
Ultimately, the key to all this is preparation: being mentally prepared, being back in the loop, you free up invaluable brain capacity in case something unexpected happens during flight.
It is better to be slightly cautious and prepared as opposed to being overly optimistic about your capabilities, especially after an extended rest. You owe it for your own safety and for those around you.
If you are a commercial pilot and fancy writing for FlightGlobal then we would love to hear from you. Just send us a brief outline of what you'd like to cover and we will get back in touch. We are happy to use your contributions anonymously where necessary. Email: dominic.perry@flightglobal.com