Moroccan flag-carrier Royal Air Maroc is to open services from its main base at Casablanca to the Israeli hub at Tel Aviv.
The service is the latest to emerge from the tightening of Arab-Israeli ties through a series of diplomatic recognition pacts reached last year.
Moroccan and Israeli leadership, under an initiative from the US government, unveiled a co-operative agreement in December 2020.
Oneworld alliance member RAM says it will open the Casablanca-Tel Aviv service on 12 December.
It will serve the route thrice-weekly initially but increase the frequency "in a short time" to five flights per week.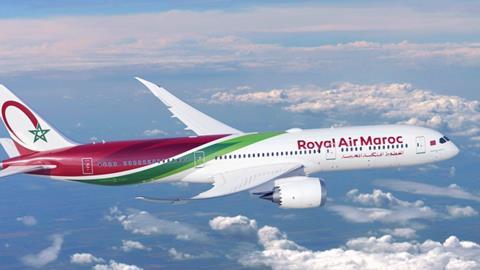 RAM says the connection will support the Moroccan community in Israel which, it says, "maintains strong ties" with its country of origin.
"It also aims to allow tourists, as well as [business passengers], to travel to Morocco or to Israel," it adds.
RAM will operate both Boeing 737-800s and Boeing 787-9s on the route, according to the airline's reservations system.