Virgin Atlantic's entry on the London Heathrow-Seoul route, a remedy for the Korean Air-Asiana merger, is itself conditional on the opening of Russian airspace.
The carrier is being granted access to the route, with support from Korean Air, as part of a framework agreement to obtain UK competition clearance for the merger.
But while the shortest flightpath between London and Seoul is through Russian airspace, this airspace remains off-limits to carriers including Virgin Atlantic.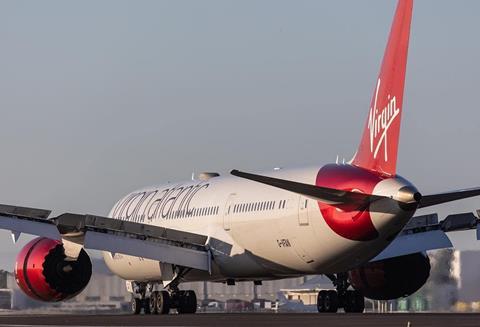 Several of the Virgin Atlantic undertakings laid out in the framework agreement – including commitment to open the Seoul service and operate it for at least six seasons – are tied to a condition that Russian airspace will be formally opened to UK carriers during the IATA summer 2024 season.
Confirmation of this airspace opening, by the relevant authorities, must be achieved by the entry notification date, which will fall ahead of the target date for Virgin to commence its service.
The agreement includes a potential extension to the target date, to summer 2025, if the Russian overflight condition is not met.
If Virgin Atlantic is unwilling or unable to carry out the competitive service on the route, the framework agreement provides for entry by alternative operators.