Russia's government is to allocate Rb100 billion ($1.2 billion) in support measure to the country's airlines aimed at compensating for the effect of sanctions on the air transport sector.
The programme is the subject of a 21 April governmental order, signed by prime minister Mikhail Mishustin.
It states that the reimbursement scheme – which begins in April, will continue until October this year – will be drawn from state reserve funds.
Funds will be transferred monthly, with the size of the subsidy for any particular airline depending on the volume of its passenger traffic.
Mishustin told a government meeting on 21 April that the industry was facing "serious restrictions", and that the funds will serve as "partial compensation" for carriers' expenses while operating domestic flights.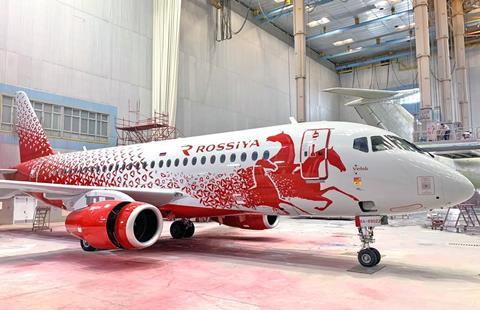 According to the order, the funding is intended to ensure passenger traffic reaches at least 90 billion passenger-kilometres over the scheme's seven-month duration, which covers the main vacation periods.
"We hope this measure will help keep passenger traffic for domestic airlines at the level of last year," adds Mishustin. "And the cost of air tickets will remain affordable for tens of millions of our citizens."
Federal air transport regulator Rosaviatsia will exercise control over the subsidy allocations, and Mishustin has tasked transport minister Vitaly Saveliev – the former chief of Aeroflot – with the responsibility of overseeing the programme, so that it "operates without failures".
Mishustin also states that the government is supporting the tourism industry by allocating Rb4 billion to 19 regions of the country with "high potential" for tourism development, in order to construct hotels.