Ryanair Group chief executive Michael O'Leary will remain in his post until at least mid-2028, under a new agreement with the company.
The agreement extends his leadership contract by four years, from July 2024 to July 2028, the budget carrier has disclosed.
It says O'Leary – who originally became Ryanair chief in 1994 – will oversee the company's post-pandemic growth strategy which aims to transport 225 million passengers by fiscal 2025-26.
The group includes operators Buzz, Lauda Europe and Malta Air as well as the main Ryanair and Ryanair UK operations.
O'Leary will also remain in charge as the company continues to modernise its fleet with the Boeing 737 Max.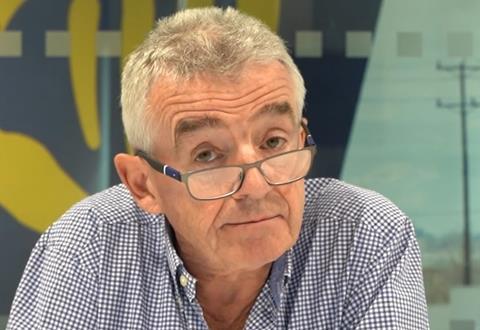 Ryanair says he will assist with developing the group's strategy to the end of the decade as a result of the contract extension which, it states, involved "some months of discussion" with O'Leary and "extensive engagement" with shareholders and advisers.
This extension will be subject to shareholder approval of a revised remuneration policy.
Ryanair adds that the agreement also includes share options which depend on "stretched" and "ambitious" performance targets, including hiked net profit figures of up to €2.2 billion or share price of €21 – the stock is currently trading at about €13.
Former Irish Aviation Authority chair Anne Nolan is also being named to the Ryanair board as a non-executive director. Ryanair chair Stan McCarthy says she brings "considerable aviation, business and regulatory experience" to the company.