Budget carrier Ryanair expects "significant" price stimulation over the fourth quarter is necessary to recover a sharp decline in bookings triggered by the outbreak of the latest coronavirus variant.
The airline stated in December that it was slashing January capacity by a third, and says the outlook for pricing and yields for the remainder of its fiscal year – which ends in March – is "hugely uncertain".
Ryanair is still expecting to have carried almost 100 million passengers for the full year but its net loss guidance is broad at €250-450 million.
The 'Omicron' virus variant, it says, resulted in a "collapse" in bookings over the winter holiday period – Christmas and the new year – and the company's financial performance is still "hugely sensitive" to any further developments, positive or negative, regarding the pandemic.
Ryanair puts its third-quarter net loss at €96 million. Over the three months to 31 December 2021 it carried 31 million passengers with an average load factor of 84%. Load factor reached 86% in November, but then sank again as travel restrictions were re-imposed in the run-up to the holiday period.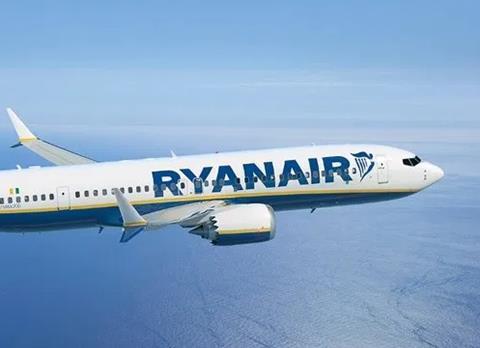 The airline has expanded its fleet of Boeing 737 Max 8-200 jets to 41 and aims to have over 65 in place for the peak summer 2022 season – the airline's planned summer capacity is higher than that for the pre-crisis summer 2019 period.
Ryanair says it plans to accelerate traffic growth over the next five years, intending to transport 225 million passengers by fiscal 2026.
It retains over €3 billion in cash with 90% of its 737 fleet unencumbered. Although net debt has risen to €2.1 billion, the carrier says it plans to reduce this to zero "as quickly as possible" over the next two years.