S7 Airlines emerged as the largest passenger carrier in Russia over the first quarter of this year, tipping Aeroflot off the top slot, according to the country's official civil aviation figures.
Federal air transport regulator Rosaviatsia states that S7 carried 3.56 million passengers over the three-month period compared with Aeroflot's 3.27 million.
S7 recorded only a 1.3% decline in passenger numbers for the quarter while Aeroflot's more than halved.
The carrier is attributing its relatively buoyant performance to the strength of its domestic network.
"Inter-regional flights remained popular even during the most challenging months," says S7 Group strategy director Grigory Davydov.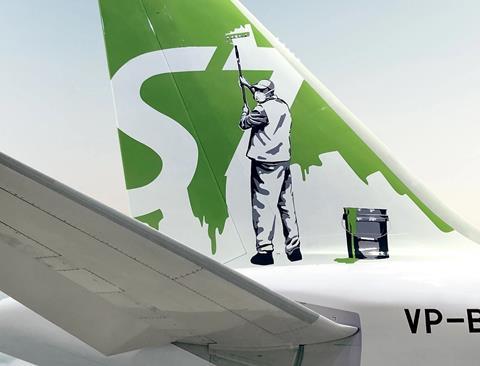 S7 carried 32% more passengers in March 2021 than March 2020 while its domestic passenger level for the month increased by nearly 50%.
The airline says it benefited from winter vacation traffic during the month.
Russian domestic operations have recovered strongly from the pandemic crisis and over the summer season S7 intends to operate services to 130 destinations.
Aeroflot Group's budget airline Pobeda illustrated this domestic strength, turning in a 10% increase in passenger numbers over the quarter, placing the carrier third in the quarterly ranks, followed by Ural Airlines and Rossiya.