Russian carrier S7 Airlines' participation in the Oneworld alliance has been temporarily suspended owing to the impact on services triggered by sanctions on Russia's air transport system.
S7 says that the decision to "suspend the agreement" with Oneworld from 19 April was made jointly, and that bilateral pacts with partner airlines will remain.
"Privileges within the Oneworld alliance will be temporarily unavailable," the airline states.
Moscow-based S7 joined Oneworld towards the end of 2010.
But the airline says its business interactions with other Oneworld member carriers have been "significantly reduced" by the restrictions imposed on international flights.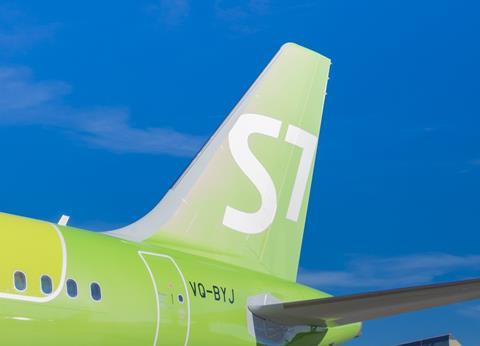 Sanctions were introduced in response to the Ukraine conflict.
S7 says a number of Oneworld carriers – including British Airways, American Airlines, Iberia, Qatar Airways and Alaska Airlines – had already halted issuance of certain loyalty scheme benefits.