South African Airways has suspended all airline operations while its rescuers assess options to obtain urgent funding for the embattled flag-carrier.
While the government has been claiming continuous engagement with potential funding sources, SAA's rescue practitioners have warned of dwindling reserves, and have been keeping creditors updated over the deteriorating situation.
To preserve the airline's reserves, they have decided to suspend all the airline operations "with immediate effect", and to put the carrier under "care and maintenance" until crucial funding negotiations are complete.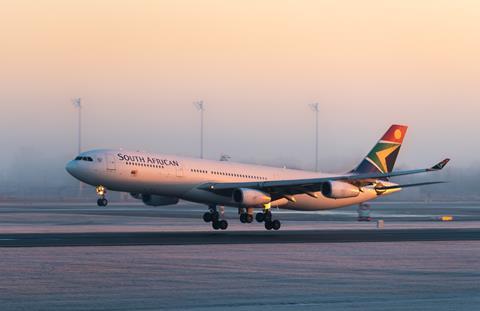 The practitioners state that "certain progress" has been made over the past week regarding obtaining conditional support, with particular financing sources – none of which has been publicly identified – indicating willingness to provide "a portion" of the funding needed to implement the SAA rescue plan.
But they stress that – while talks continue over securing the full funding necessary – they need to assess the implications for the airline if it receives this part-funding, and take time to determine how to proceed if the funding does not materialise.
SAA's rescue practitioners signal that this could involve sale of businesses and assets, or the company's liquidation, and aim to have a clearer position over the next few days.