Scandinavian carrier SAS is bracing for a potential cockpit crew strike across its three main operating states within days.
The airline has been negotiating with various parties to secure support for its 'SAS Forward' restructuring plan.
SAS says industrial action by pilots – about which it has received notification from unions in Sweden, Denmark and Norway – would have a "substantial impact" on its schedule.
Mediation is underway, it states, but a failure to reach agreement could result in a strike from 29 June.
With capacity in demand, alternative services will be "highly limited", the carrier adds.
"Not all SAS flights will be impacted," it says, but passengers will be able to check which services are affected ahead of time.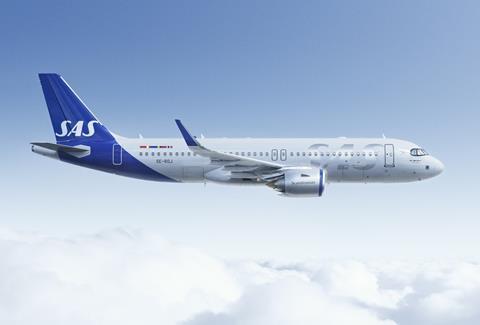 SAS says it is offering passengers travelling from 27 June to 3 July the option to rebook for a later date, free of charge, within a year.
"The potential strike is causing high pressure on SAS's customer service and the waiting time is longer than usual," the carrier states, directing passengers to self-service options rather than phone lines.
"To be able to support customers impacted by a potential strike, SAS is strengthening customer service and call-centres for rebooking where possible.
Swedish pilot association Svensk Pilotforening, and other SAS cockpit unions, says industrial action is a "loss for all parties" in a conflict and "not something that it taken lightly".
But it adds that it "must stand up for our values", stressing that pilots must be employed by the carrier for which they fly, and employees should "not be forced to pay to save companies" – including being coerced into re-applying for their jobs on substantially worse terms.