Scandinavian carrier SAS's chief executive, Rickard Gustafson, is to step down from the position and leave the company after a decade in charge.
Gustafson will leave by the beginning of July, the airline states, taking up the chief executive role at Swedish industrial group SKF, succeeding Alrik Danielson.
SKF specialises in production of rotational components, pumps, bearings and lubrication technology across various sectors – among them aerospace.
Gustafson says the period at SAS has been "intense and stimulating" but that he believes the time is right to "pass on the baton".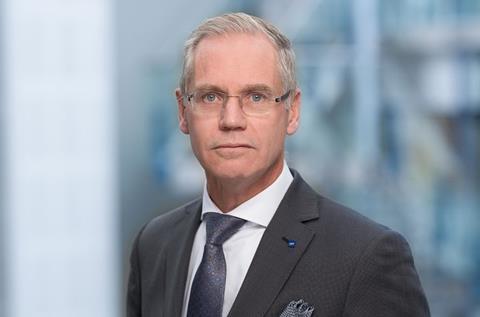 SAS started the process of finding a successor.
Gustafson was named to the post in September 2010, joining from the insurance firm Codan/Trygg-Hansa.
SAS had been suffering serial losses and the financial crisis brought the company to the brink of bankruptcy towards the end of 2012.
Gustafson oversaw the implementation of dozens of efficiency measures to enable the carrier to survive, including the divestment of Norwegian regional carrier Wideroe.
SAS concentrated on mainline services – its fleet underwent a renewal with Airbus A350s and A320neos – while regional services were handled through the acquisition of defunct Cimber, to which SAS transferred Bombardier CRJ900s.
Gustafson has also worked to drive sustainability measures within the company.
Although SAS's financial performance has improved substantially as a result of the various restructuring measures, Gustafson will be stepping down as the company deals with the impact of the pandemic-driven air transport crisis.
SAS chairman Carsten Dilling says he is "disappointed and sorry" at Gustafson's decision to leave, crediting him with a "fantastic performance" and achieving a "remarkable turnaround" of the company during his tenure – although he acknowledges that, given the current situation, SAS remains in a "critical but stable position".