Scandinavian carrier SAS's restructuring of leasing agreements has advanced further with renegotiated terms covering another lessor.
The latest agreement, reached as part of SAS's US Chapter 11 re-organisation, covers three long-haul aircraft.
SAS has concluded the deal with Bocomm, it states.
Filings with the US bankruptcy court on 15 November list an agreement with Bocomm's Jin Shan 7 Ireland vehicle.
It covers three Airbus A330-300s, powered by Rolls-Royce Trent 700 engines, and identified as MSNs 1665, 1697 and 1715.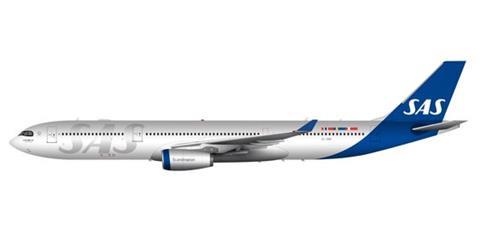 The latest pact brings the airline's revised fleet agreements to 46 aircraft across 13 lessors.
SAS had previously disclosed amended lease agreements on 5 October and 1 November.
When the carrier filed for Chapter 11 protection in early July it had 83 aircraft subject to operating leases, debt finance or similar arrangements.