Representatives of SAS's unsecured creditors are studying the bridge funding proposal from financing firm Apollo, which is intended to support the carrier's restructuring under Chapter 11 protection.
The official committee of unsecured creditors says it is focused on ensuring that proposed financing terms are "fair" and do not unfairly prejudice parties the committee represents.
It acknowledges that the Apollo proposal grants SAS "flexibility" to determine if better financing offers are available, through a $7 million break-up fee as well as a reimbursement of expenses.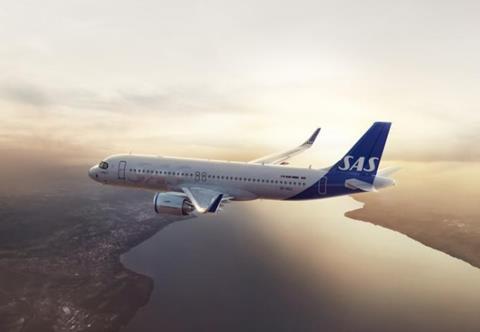 "Of course, the committee would prefer that [SAS] not incur these obligations, but the committee recognises that [these conditions] are integral to Apollo's willingness to provide financing to [SAS] and appreciates the benefits of locking in a stalking horse," it says in a court filing.
It does not object to the break-up fee given that the conditions are reasonable, and that it will examine the Apollo offer – which centres on $700 million in bridge funding – in detail, and work through any queries and concerns.
Over the next few weeks, the committee adds, it will also seek to assess whether financing is available on better terms than those proposed by Apollo.
The unsecured creditors committee includes Airbus, CFM International, Cityjet, Jackson Square Aviation and other companies.
SAS's advisers contacted over 115 potential investor parties prior to selecting the Apollo proposal.