Saudi Arabia's government has unveiled its new national airline, branding it Riyadh Air, headed by former Etihad Aviation Group chief Tony Douglas.
Riyadh Air will operate from a hub in the Saudi capital with a network expanding to more than 100 destinations by 2030.
It has not detailed its planned fleet, but the Saudi Arabian Public Investment Fund states that it will acquire "modern aircraft equipped with the latest technology" with a view to achieving "world-class" safety and sustainability.
"Establishment of the airline is aligned with [our] mandate to further enable the aviation eco-system in Saudi Arabia," says the fund, of which the carrier will be a wholly-owned subsidiary.
"Riyadh Air will usher in a new era for the travel and aviation industry globally and will provide tourists from around the world the opportunity to visit Saudi Arabia's cultural and natural attractions."
It expects the new carrier to bring $20 billion in GDP growth to the kingdom and create over 200,000 jobs.
Saudi Arabia already has a national airline, Saudia, which is already undergoing its own modernisation and expansion programme.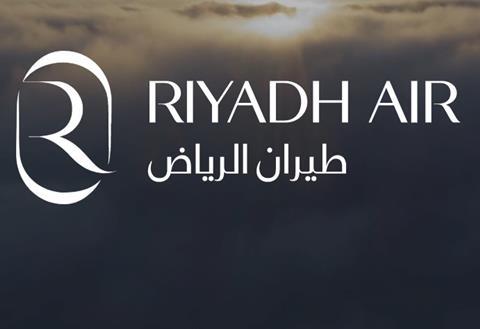 Riyadh Air will be chaired by the fund's governor, Yasir Al-Rumayyan, while Tony Douglas will serve as chief executive. Abu Dhabi-based Etihad revealed last October that Douglas was leaving the company.
"Riyadh Air will be a digitally native airline, driven by a pioneering spirit with an obsessive focus on attention to detail and innovation at its heart," says Douglas.
"We aim to permanently transcend our guests' perceptions and experiences of flying in the modern world."
Saudi and international figures will make up the new airline's senior management, says the fund, adding that the carrier will – like the major Gulf airlines – take advantage of its geographical position between Asia, Europe and Africa.
"The new national airline is set to benefit from [our] investment expertise and financial capabilities," the fund adds.
King Khalid airport in Riyadh is set to undergo expansion and be transformed into King Salman airport.
The airline will act as a "catalyst" for the kingdom's national tourism and transport strategy, the fund says, by expanding passenger and cargo air transport options.
Riyadh Air will "unlock" promising sectors, it adds, and help diversify the economy, enabling a "more financially-resilient" aviation eco-system.