Russian regional operator Siberian Light Aviation has overhauled its management structure, following two serious accidents, one of them fatal, in the space of two months.
SiLA had been operating a PZL-Mielec An-28 on the Kedrovy-Tomsk route on 16 July when the aircraft suffered a dual engine failure, flipping over while making an emergency landing in a field.
All those on board the aircraft survived the accident.
But on 12 September a Let L-410 turboprop crashed in a forest near Kazachinsk, with the loss of four of its 16 occupants.
The aircraft had been operated by SiLA subsidiary Aeroservis on a flight from Irkutsk.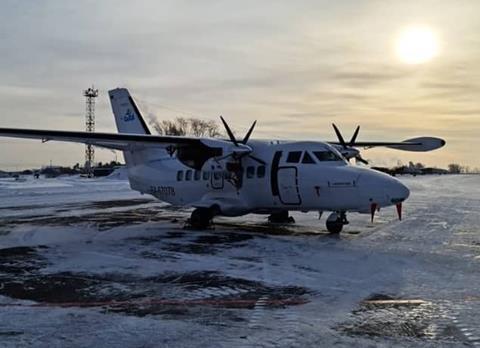 SiLA has since dismissed the company's general director, Andrei Bogdanov, and demoted its flight service director Dmitry Kolokoltsev.
Vladimir Nikiforov has taken over as the head of SiLA. He had previously served as first deputy general director of Angara Airlines, and was the general director of Irkutsk airport.
"The personnel changes were triggered by recent aviation accidents," says SiLA.
SiLA has also appointed a new head of Aeroservis, naming Evgeny Sivtsov to the positon of acting general director. Sivtsov was formerly the deputy general director for ground support.