Tajik carrier Somon Air appears to be considering potential acquisition of Let Aircraft Industries L-410s for regional operations.
Somon Air says a delegation from the airline has conducted a familiarisation visit to the Czech plant of the company.
It says representatives aimed to become acquainted with the production process of the L-410NG version, and discuss training of technical and flightcrew.
"The modernised aircraft has improved flight parameters and operational characteristics, offers advanced technologies and is equipped with innovative avionics," states the carrier.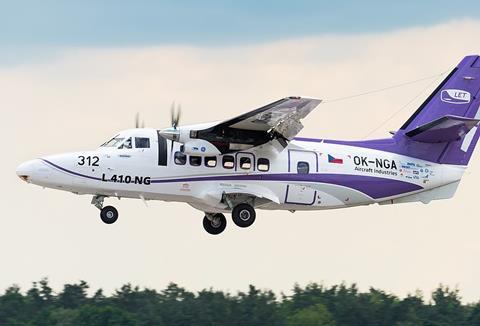 Somon Air adds that it held meetings with firms including Czech Export Agency and state-owned credit insurance company EGAP to explore financing for any possible acquisition.
It has previously attended presentations on the L-410NG at its Dushanbe base.
The airline points out that the 19-seat aircraft is certified by the European Union Aviation Safety Agency.
Somon Air operates a jet fleet – comprising Boeing 737-800s and -900s – on services within the Middle East and Central Asia, as well as points in India and Europe.