Privatisation-target TAP Portugal returned to the black last year after posting a net profit of €65.6 million ($70.3 million) for 2022.
The profit marks the Star Alliance carrier's first positive net result since 2017 and also contrasts with a loss of €1.6 billion in 2021.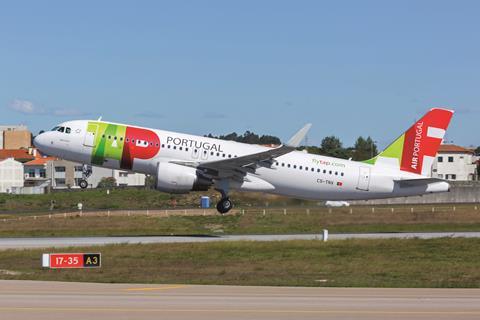 TAP's improved performance was achieved on a sharp jump in turnover: airline revenues of €3.49 billion were more than double 2021 levels and outstripped its sales in pre-pandemic 2019 by 6%.
The increased revenue performance in turn reflects a strong return in passenger traffic and loads last year, as well improved yields.
TAP passenger numbers more than doubled to 13.8 million in 2022, reaching roughly four-fifths of pre-pandemic highs. TAP's capacity for 2022 was at 79% of pre-pandemic levels, while a load factor of 80% was just 0.1 percentage points down on 2019. The airline notes load factors ran ahead of 2019 levels from July onwards.
Yields, meanwhile, were roughly one-fifth higher than pre-pandemic levels.
At an operating level TAP was also profitable, posting earnings before interest and tax of €268 million including almost €20 million of one-off gains.
The return to profit is timely given Portugal's aspiration to privatise the Lisbon-based carrier.