Icelandair Group generated third-quarter operating profit of $92.7 million, after a strong period in which it took revenues of more than $487 million – including record passenger revenues of $408 million.
Net profit stood at $57.8 million.
The company reached 82% of pre-crisis capacity.
"We had robust results on the back of strong post-pandemic travel demand during a period where Icelandair's business model proved its worth," says chief executive Bogi Nils Bogason.
He says the transatlantic market has recovered quickly, accounting for 43% of passengers.
Although punctuality was negatively affected by personnel issues at key airports over the summer, the company says it managed to minimise the impact through high frequency and diverse departure times.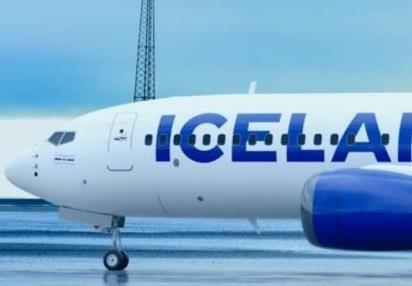 Fuel costs remained high over the quarter, reaching $137 million – some 38% of operating expenditure.
But Icelandair Group says its cash position at the end of the quarter on 30 September was its strongest ever.
"We believe there will continue to be great opportunities for Iceland as an attractive destination and we have a strong foundation to build on," says Bogason.
"Delivering such robust financial results, driven by record revenues, clearly demonstrates the strength of our business model."
Icelandair Group is claiming strong bookings in the fourth quarter, and expects capacity to recover to 98% of pre-crisis figures, although it cautions that cost and interest-rate pressures are likely to impact demand. Booking flow continues to be "resilient" for early 2023, it adds.