United Arab Emirates operator Flydubai is to open services to Tel Aviv this month, following the normalisation pact signed between the Gulf state and Israel.
Flydubai says it will carry out a twice-daily service between Dubai and Tel Aviv from 26 November.
The carrier uses a fleet of Boeing 737-800s but is also a customer for the 737 Max.
Its decision to serve the main Israeli airport follows the agreement to normalise diplomatic relations through the Abraham Accords signed in September.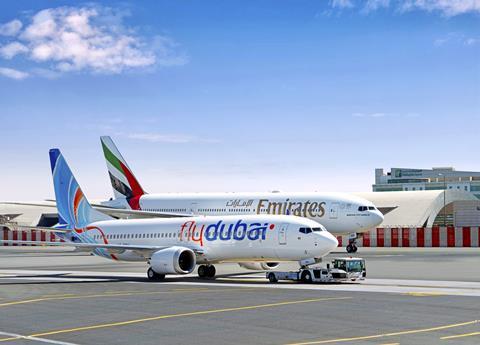 "We have been committed to removing barriers to travel, creating free flows of trade and tourism and enhancing connectivity between different cultures across our network," says Flydubai chief executive Ghaith Al Ghaith.
"With the start of services there will be the option for increased accessibility to the UAE as well as onwards to the Indian Ocean, [Asia-Pacific region] and Africa, reducing total journey times by several hours."
Flydubai has close links with the main Dubai-based carrier, Emirates. The two airlines operate through a tight co-operation on their networks, including codesharing, enabling Flydubai to feed Emirates' long-haul services.