Airbus has rolled out the first A330-800 for Uganda Airlines, following completion of the twinjet's livery painting.
The aircraft, MSN1977, has been shown off in the full colour scheme.
Uganda Airlines ordered two of the aircraft last year. The A330-800 is the smaller of the two A330neo variants.
Like the larger A330-900, the -800 is fitted with Rolls-Royce Trent 7000 engines.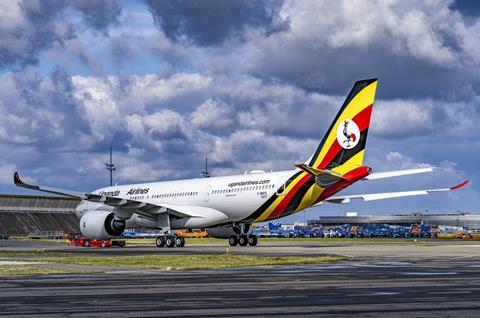 Fourteen A330-800s have been ordered, but none has yet been delivered. Eight are destined for Kuwait Airways while four others are officially listed as having been ordered by an undisclosed customer.
Garuda Indonesia has previously signed a preliminary agreement to take four A330-800s while Air Greenland has signalled that it is to acquire one.