Ukrainian carrier Bees Airline is the latest operator in the country to suffer disruption over insurance complications, after it had to relocate its fleet to France.
The relatively new airline – which obtained its air operator's certificate less than a year ago – has four Boeing 737-800s.
But it says leasing companies are requiring relocation of aircraft outside of Ukraine, owing to the risk of armed conflict.
Bees says this requirement is being made despite the Ukrainian government's allocating state funds to cover insurance and the continuance of flight operations within Ukrainian airspace.
It has transferred its 737s from Kiev's downtown Zhulhany airport to Montpellier – one on 14 February, another pair on 15 February, and the fourth on 16 February.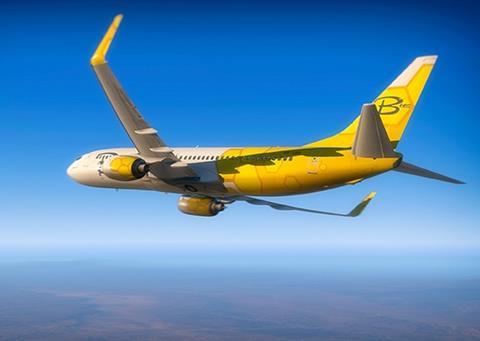 "According to the lessor, all aircraft will be returned to us in the event of de-escalation of the military risk situation," says Bees.
But the carrier says it is maintaining a number of services in the meantime with the support of partners, indicating that flights are being operated through Ukraine International Airlines from the main Kiev Borispol airport.
"Owing to these circumstances of 'force majeure' we ask all passengers to be aware of possible delays and schedule changes," says the carrier.
Bees says it is co-operating with the government and making "many efforts to stabilise the situation".