Wet-lease operator Hi Fly is to expand its co-operation with new airline Flypop by conducting passenger flights for the carrier.
Flypop, which is based at London Stansted, says it is forming a joint venture with Hi Fly for the services out of the UK.
The two companies already co-operate through deployment of Flypop's aircraft, reconfigured for cargo services.
Flypop has a pair of Airbus A330s – registered in Malta – which are leased from the Maltese division of Hi Fly.
"We are looking forward to operating Flypop's aircraft out of the UK," says Hi Fly president Paulo Mirpuri.
"Hi Fly's leading expertise in Airbus widebody aircraft will prove to be a winning recipe for the joint venture."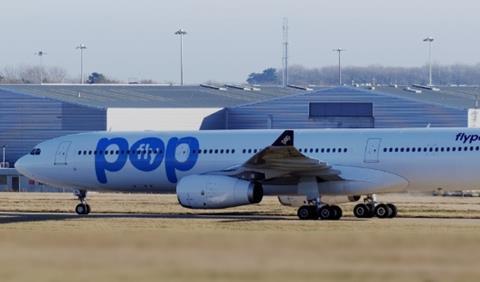 Flypop says it will be introducing additional aircraft to its operation "over the next few weeks". The carrier was originally envisioned as a long-haul passenger airline serving Indian destinations from the UK.
"We are in active discussions with several parties to grow the fleet further in the near future," says chief executive Navdip Singh Judge.
"We expect a surge in demand in and out of our home market over the coming months and we look forward to serving our customers with the newly formed joint venture."