Russian carrier Ural Airlines has started reconverting aircraft back to passenger configuration, having temporarily modified them to operate as freighters.
Ural Airlines says it converted 12 of its 48 jets to cargo configuration as passenger traffic bled away and freighter capacity demand rose during the coronavirus crisis.
The operator has an all-Airbus fleet comprising 23 A320s, 15 A321s and five A319s, plus two A321neos and three A320neos.
Three aircraft have already been switched back to a passenger layout.
Each reconfiguration takes around two or three days, but the airline points out that certain types involve more work – the A321neo, for instance, requires reconnection of cables for USB ports.
"With the gradual removal of quarantine measures and the beginning of the tourist season, Ural Airlines is again equipping its [aircraft interiors] for the needs of passengers," says the carrier.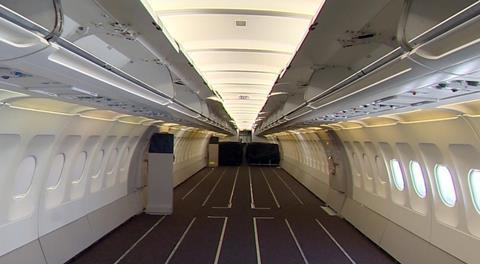 Remaining aircraft are awaiting reconversion at Ekaterinburg and Moscow Zhukovsky.
The carrier transported just 41,000 passengers during May, a fall of around 95%, according to figures from federal aviation regulator Rosaviatsia.
Ural Airlines has been rejigging financial arrangements as part of its efforts to cope with the crisis.
It has signed restructuring agreements with Gazprombank and Promsvyazbank, on loans of Rb800 million ($11.6 million) and Rb1 billion respectively. The airline also opened two credit lines – of Rb3 billion and Rb403 million – with Sberbank.