The USA will maintain entry restrictions for foreign visitors as the coronavirus "Delta" variant continues spreading, thwarting airlines' hopes of fully salvaging the summer travel season.
"We will maintain existing travel restrictions at this point for a few reasons," says White House spokeswoman Jen Psaki during a briefing on 26 July. "The more-transmissible Delta variant is spreading both here and around the world. Driven by the Delta variant, cases are rising here at home… and appear likely to continue in the weeks ahead."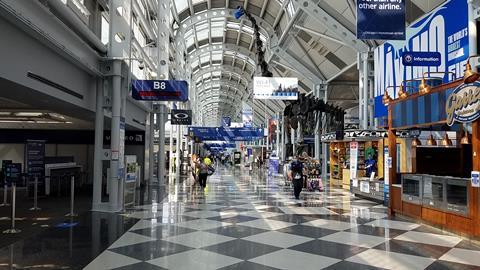 The aviation and travel industry had hoped the administration of President Joe Biden would consider lifting restrictions for travellers from Europe's Schengen Area, the UK, China and several other countries that have been in place for more than a year, as vaccination rates also rise in the US and in those regions.
Trade groups and lobby organisations have repeatedly appealed to the government to allow entry to vaccinated tourists, in order to partially rescue the summer holiday travel season and help airlines rebuild international capacity and networks.
European countries including Spain, France, Iceland, Greece and Croatia have opened their borders to vaccinated visitors from the USA in order to kick-start their tourism industries, and Canada has announced a plan to relax entry rules for US citizens and permanent residents early next month. Passenger airlines have said that with every reopening they have seen notable increases in bookings to those countries.
Major US airlines have also said they expect to see a rebound in corporate travel in the fourth quarter of 2021 as children return to school and companies reassess travel budgets. A recovery in long-haul international travel hinges on the opening of the border to non-citizens and non-residents, airlines say.