Belarusian flag-carrier Belavia has announced the death of its former director general, Anatoly Gusarov, less than six months after he stepped down from the role he had held since the airline's creation.
Gusarov succumbed on 16 July after a long illness, says the airline.
He became the head of Belavia from the point of the carrier's establishment in March 1996, and spent 25 years overseeing its expansion and development.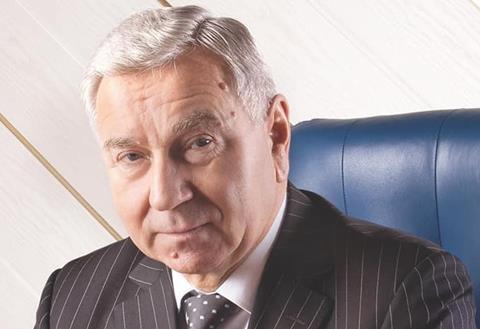 Belavia emerged after the collapse of the Soviet Union, as Belarus became an independent state with its own civil aviation assets which the government subsequently re-organised into a national airline.
It underwent mergers with local operators Minskavia and Mogilev Avia, and used a fleet of Soviet Antonov and Yakovlev types until October 2003 when it began introducing Boeing 737-500s and, four years later, Bombardier CRJs.
The carrier has cultivated international relationships and codeshares with other carriers and transitioned to an all-Western fleet which has expanded to include Embraer E-Jets and – most recently – the 737 Max.
Just a few weeks before the first Max arrived, Gusarov stepped down from the top post, Belavia naming Igor Cherginets as his successor in February this year. The airline took delivery of an Embraer 195-E2 in a special 25th anniversary livery in March, and received the initial Max in April.
By this point Gusarov had spent nearly 50 years in the aviation industry, having started his career as an engineer at Minsk civil aviation plant 407 in 1972.
"We have introduced new services, opened up new directions, modernised the fleet, helped people meet their loved ones and discover new countries, changed people's lives," said Gusarov in February, summing up the carrier's achievements during his tenure.
He was still acting as an advisor to Cherginets following his departure from the airline, says Belavia, which credits him with having created a "successful" company that has gained "well-deserved respect".