Low-cost carrier VietJet swung to the black for the third quarter of the year, amid a significant decline in costs.
For the three months to 30 September, the airline eked out a D559 billion ($24.3 million) gross profit, compared to the D3.4 trillion loss it posted during the same period last year.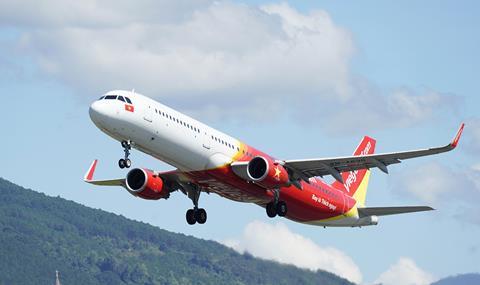 Quarterly revenue fell about 5.5% year on year, to D2.7 trillion, but was outpaced by a 39% decrease in costs, to D2.1 trillion.
On a nine-month basis, however, VietJet was still in the red, posting a gross loss of D2.3 trillion. This was a steeper loss compared to the first nine months of 2020. Consolidated revenue for the nine-month period was down 26% year on year to D10.2 trillion.
Vietnam in recent weeks eased domestic travel restrictions, after battling a particularly lethal spike in infections caused by the Delta variant of the coronavirus. VietJet, for its part, states that it has already resumed all domestic flights out of Ho Chi Minh city and Hanoi, and expects to reinstate its international flights "in the coming time".
VietJet in early November also announced plans to lease up to three Airbus A330s, which it later said will be used for flights to Europe, with Moscow the first destination to be served in 2022.