Vietnamese airlines have asked the government to set up a credit package of D25-27 trillion ($1.1-1.3 billion) to help see them through the coronavirus crisis.
According the Civil Aviation Authority of Vietnam (CAAV), the Vietnam Association of Aviation Enterprises has made a direct appeal to the prime minister's office.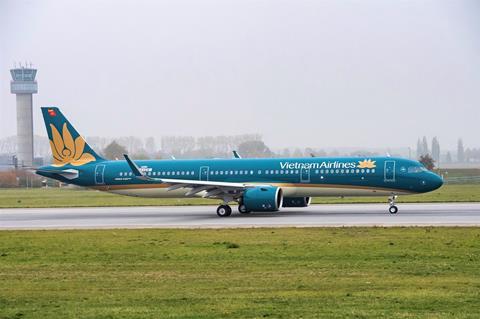 The airlines add that should air traffic only return to 2019 levels by 2024, they stand to lose $4 billion over the next few years.
In addition, the airlines are asking for an exemption from airport service charges until the end of 2021, as well as other tax breaks.
The CAAV notes that one measure already taken involves having the Airports Corporation of Vietnam reduce all service charges by 50%.
The association has also requested the government allow the re-launch of services to countries where covid-19 is deemed to be under control, allowing tourists to enter Vietnam after meeting certain conditions.
Vietnam has had a relatively successful campaign against coronavirus, with aggressive quarantines and lockdown measures.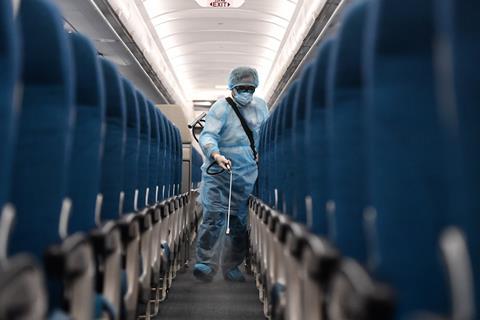 The country went for over three months without local transmission, prompting a domestic travel recovery. This was derailed in late July when a new cluster emerged in the central holiday destination of Da Nang, pushing total cases up to 1,007. This also saw a temporary suspension of flights to Da Nang, the country's third largest city.
On 3 August, VietJet Air reported that it suffered D1.12 trillion in operating losses in the April to June period, with air transport revenue declining 54% year on year to D1.97 trillion.
In mid-July, prior to the Da Nang outbreak, Vietnam Airlines chief executive Duong Tri Thanh told the government that the airline had lost D50 trillion in revenue in 2020, and that it required liquidity to support to see it to the end of August.
Media reports in July also indicated that the airline was pressing for financial support. The airline has also cut wages in order to cut costs.