Wizz Air is the latest operator to take advantage of the political agreement between the United Arab Emirates and Israel, with plans to serve the Abu Dhabi-Tel Aviv route.
The airline will open the connection on 12 February, through its new Middle Eastern division Wizz Air Abu Dhabi.
This division, which has four Airbus A321neos, has been established as a joint venture with holding company ADQ.
Wizz Air says the Tel Aviv service will operate four-times weekly, becoming daily from 1 March, adding that it will "create new opportunities for travelers" and "further diversify" the UAE's tourism sector.
Its Abu Dhabi operation is due to start flights on 15 January, with initial services to Athens.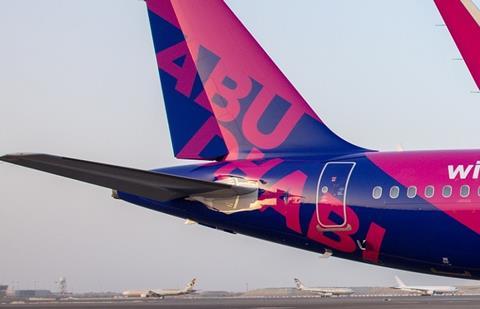 Another carrier, Air Arabia Abu Dhabi, is being set up in the UAE capital through a joint venture between Etihad Airways and Air Arabia.
Etihad Airways has already disclosed its own plans to fly between Abu Dhabi and Tel Aviv from the end of March.
Air transport links between the UAE and Israel have emerged since the signing of the Abraham Accords normalising diplomatic relations between the two countries.
This normalisation effort has since extended to Bahrain, Sudan and Morocco.