African start-up carrier Zambia Airways is set to commence domestic services on 1 December, operating from the capital Lusaka to the city of Ndola.
The carrier is being set up in partnership with Ethiopian Airlines, which has a 45% share in the venture, while Industrial Development Corporation holds the 55% balance.
Ethiopian Airlines says the shareholders have contributed $30 million to establish the new carrier.
It adds that it has "finalised preparations" for the launch of Zambia Airways, which will serve both Ndola and Livingstone with six and five weekly frequencies respectively.
Industrial Development Corporation, which previously indicated that the airline would commence commercial operations on 30 September, has been showing off a Bombardier turboprop carrying Zambia Airways livery.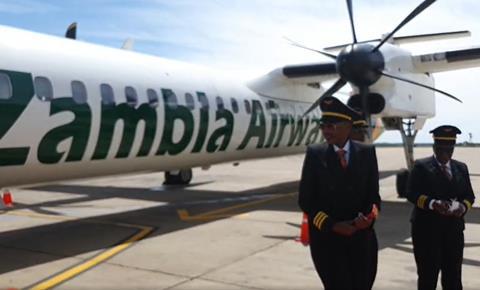 Zambia Airways will expand its network to Mfuwer and Solwezi, before opening trunk routes to Johannesburg and Harare in the first quarter of next year.
"Ethiopian is committed to its growth plan in collaboration with African carriers and the new Zambia Airways will serve as a strong hub in Central and Southern Africa," says Ethiopian chief executive Tewolde Gebremariam.
He says the new airline will ultimately provide connectivity to destinations in the Middle East, Europe and Asia.
Ethiopian already has partnerships with carriers located in Togo, Malawi, Chad and Mozambique, and shareholdings in other African operators.