Indonesian airport operator Angkasa Pura I has shortlisted 26 companies to jointly develop and manage Lombok international airport.
Among the companies shortlisted are Singapore's Changi Airport Group, South Korea's Incheon International Airport, Germany's Fraport, as well as India's GMR Airports.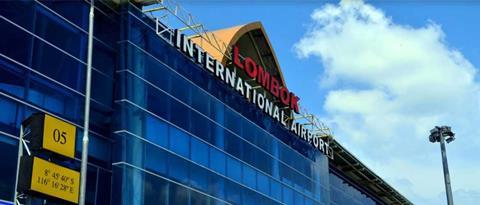 Angkasa Pura I, a state-owned operator itself, says the agreement covers design-build-finance-operate-transfer works over a span of 30 years.
The project to redevelop Lombok international airport is estimated to cost around Rp10.3 trillion ($953 million), the operator adds.
The existing runway will be extended from the previous 2,750m to 3,330m, with the terminal space expanded by 40,000 sq m (430,556 sq ft) to accommodate up to 7 million passengers annually.
Lombok international airport is currently only able to handle just over 3 million passengers a year.
Angkasa Pura I is also looking to develop an "airport city" concept surrounding the airport, to boost non-aviation revenue for the company.
Redevelopment works are expected to be completed by 2021.
Angkasa Pura I president director Faik Fahmi says: "Prospective partners are also expected to be able to participate in promoting Lombok as one of the best tourism destinations that Indonesia has to the world so that it supports the increase in aircraft traffic and foreign tourists in the country."
Apart from Lombok, the operator also manages other Indonesian airports such as Bali's Ngurah Rai airport, and the newly-opened Yogyakarta international airport.
Lombok is an island located east of popular Indonesian tourism hotspot Bali. Cirium schedules data shows that Lombok's airport has connections to at least nine other points in Indonesia, owing to international travel restrictions to curb the spread of the coronavirus. In January, before restrictions kicked in, it saw international flights from Kuala Lumpur, Singapore, as well as Perth.