FlightGlobal is partnering with the organisers on an online replacement for the biennial air show
The cancellation of July's Farnborough air show has left the biggest hole in a 2020 industry calendar ravaged by the coronavirus pandemic.
However, FlightGlobal is partnering with show organiser Farnborough International on FIA Connect, a series of web-based events being held during what would have been the week of the biennial gathering. Many of the industry's biggest names have committed to support the initiative.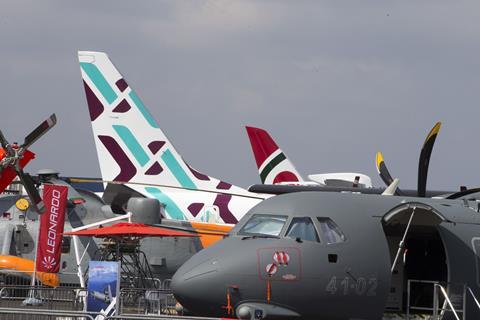 As media partner, we will be hosting a programme of webinars over the five days of FIA Connect, and reporting on major industry announcements and updates on a dedicated page on FlightGlobal.com.
While the aerospace sector may not be descending in their tens of thousands on Hampshire this year, FlightGlobal will, together with Farnborough International, be providing a virtual platform for the global industry to connect and communicate.