Bombardier has rolled out a series of cabin updates to its 10-passenger Challenger 350 super midsize business jet – changes building on recent performance and avionics enhancements.
The Montreal airframer is now offering 350s with an optional high-speed Ka-band inflight connection system from communications company Viasat, Bombardier says. Previously, operators could chose from Inmarsat's SwiftBroadband or an air-to-ground connectivity system.
Viasat's satellite-based Ka-band system allows for data transfer speeds in excess of 20 Mbps, which Bombardier calls sufficient for inflight video streaming and video conferencing.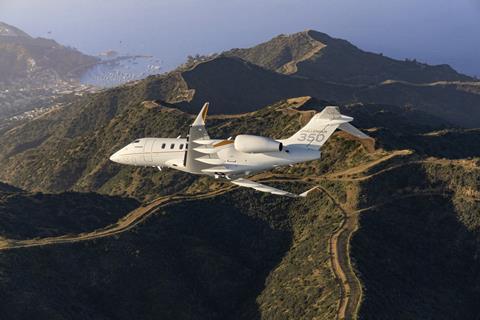 Bombardier is offering the new connectivity system on new 350s and as an upgrade to in-service Challenger 300s and 350s, it says.
The company has also updated the 350's cabin management system with technology similar to that found on its large-cabin, long-range Global 7500 business jet.
Passengers will now be able to control cabin systems on 350s by using touchscreens and applications on personal electronic devices. The system also includes moving maps of the aircraft's position.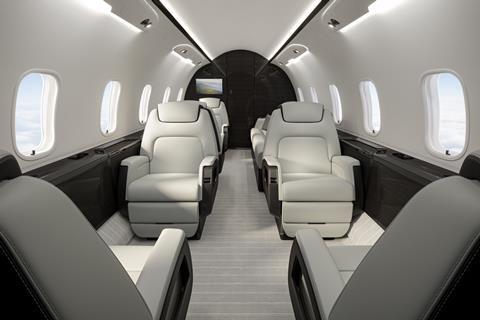 Additionally, Bombardier says customers will be able to choose from an "expanded cabin design selection" that includes "sophisticated and contemporary interior design schemes". Bombardier provides few details about the updated cabin design options.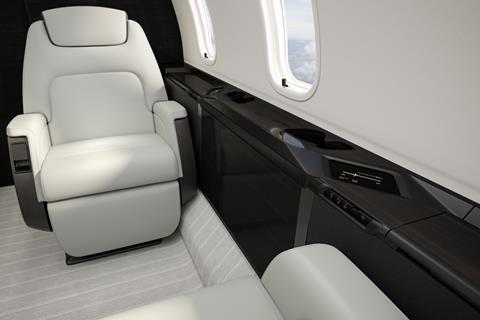 News of the cabin updates comes one week after Bombardier announced it delivered the 350th 350, a milestone passed about seven years after the company launched the jet at the 2013 EBACE show in Geneva.
Bombardier has rolled out a series of other updates in recent years. In 2018, it introduced updated avionics for the 350, including a Rockwell Collins head-up display and enhanced vision system.
Additionally, in 2019 Bombardier developed a performance-enhancement package allowing 350s to fly an additional 1,500nm (2,780km) from short runways and to operate from the business-jet popular airport of Santa Barbara in California.