Bombardier has introduced the Gogo Avance L5 in-flight connectivity system as a retrofit option for North America-based operators of its older Learjet business aircraft.
The 4G air-to-ground service is designed to enhance the in-flight experience for passengers of the Learjet 40, 45, 70 and 75 light jets "by delivering seamless connectivity over the continental USA and large parts of Canada and Alaska", says Bombardier.
Designed specifically for business aircraft, Avance L5 offers audio and video streaming, as well as faster web surfing "for a vastly improved user experience over previous-generation technology," the airframer adds.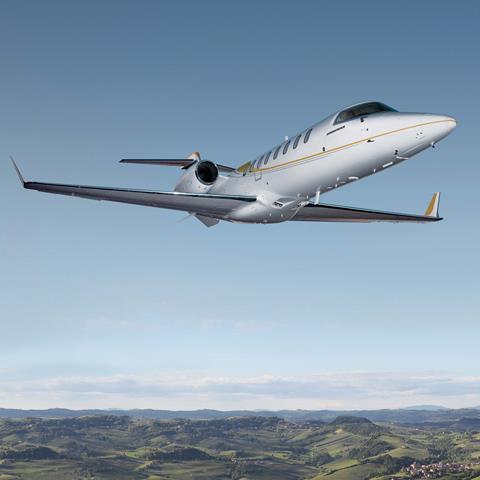 Avance L5 has been available as an option on new 70/75s since 2019, Bombardier notes, and will be offered on the in-development Learjet 75 Liberty when it enters service later this year. The remodelled twin and 70/75 replacement is currently undergoing flight testing at Bombardier's US facility in Wichita, and is scheduled for certification in the second quarter.
Bombardier says the Avance L5 retrofit can be performed at any of its US service centres, although it does not disclose a price for the upgrade.
"Learjet aircraft are renowned productivity tools, and this enhancement ensures that our customers have the connectivity they need to maximize their time in the air," says Michael Anckner, Bombardier's vice-president, worldwide sales, Learjet aircraft and corporate fleets.
Cirium fleets data records a global fleet of more than 700 Learjet 40, 45,70 and 75s of which 469 are based in North America – 438 in the USA and 31 in Canada.