Bombardier is to halt work at most of its operations in Canada, plus its aerostructures unit in Belfast, Northern Ireland, to comply with governmental restrictions designed to limit the spread of the coronavirus.
Mandates from the provinces of Quebec and Ontario call for the month-long suspension of non-essential services and are designed to combat the spread of Covid-19. The halt will begin at 23:59 local time on 24 March, Bombardier says, and end on 26 April.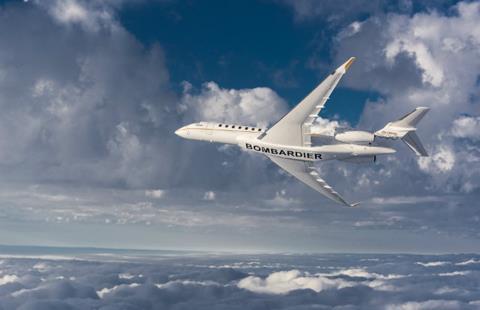 In addition, the Belfast aerostructures subsidiary will suspend operations for four weeks in response to the pandemic.
Bombardier's aircraft and rail production in both provinces will be impacted. Frontline employees hit by the temporary shutdown will be furloughed for the period, as will white-colar employees whose functions are considered less critical to the business in the short term.
The company's senior leadership team will also receive no pay during the period, while the board of directors has agreed to forgo compensation for the remainder of 2020.
Bombardier will also suspend its financial guidance for 2020 to evaluate the impact of temporarily closing its Canadian operations and the response to the Covid-19 pandemic.
"Since the coronavirus outbreak, the company has been focused on keeping our employees safe, serving our customers to the best of our ability during these difficult times, and taking the necessary actions to protect our business for the long term," says Bombardier chairman Pierre Beaudoin.
"In addition to the actions announced today, Bombardier has cut all discretionary spending, is continuing the work on closing the previously announced transactions, and is pursuing additional measures to enhance liquidity."
While Bombardier does not disclose how many of its Canadian employees will be laid off, local media reports put the total at 12,400 across its business, commercial aircraft and rail operations – equivalent to 70% of its Canadian workforce.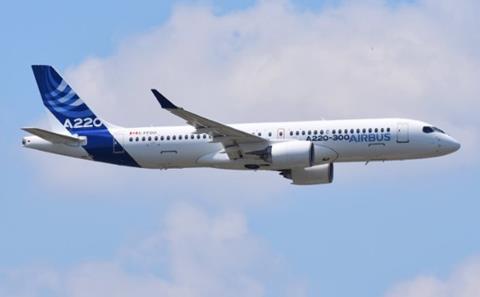 The coronavirus pandemic has struck just as Bombardier is working to complete multiple deals to sell assets to pay down its debt. This will see it become exclusively a business jet manufacturer and maintenance provider.
France's Alstom was in the process of buying its rail division, Mitsubishi Heavy Industries the CRJ programme, while the aerostructures units in Belfast and Morocco are to be acquired by Spirit AeroSystems.
Bombardier Belfast says in response to the suspension of production in Canada and the "current unprecedented circumstances" triggered by the coronavirus, it will stop production until 20 April and furlough most of its workforce.
"Critical support will be required to continue during the furlough, and therefore some employees will be required to work during this time, obviously continuing to maximise working-from-home opportunities and the safest working practices," says Bombardier.
The plant makes parts for several aircraft including the Airbus A220 narrowbody, plus the Challenger 650 and Global business jets.